⚡ Whistleblower: Susan Fowler (Partner Event)
Hear from Uber whistleblower and bestselling author Susan Fowler
A treat while you wait
We're still preparing our schedule for the next couple months. In the meantime, Reboot has partnered with the McCoy Family Center for Ethics in Society to bring you an exclusive conversation with Uber whistleblower, NYTimes editor, and best-selling author Susan Fowler. Her 2020 memoir, Whistleblower, details her life and events leading up to her tumultuous experiences of sexual harassment at Uber.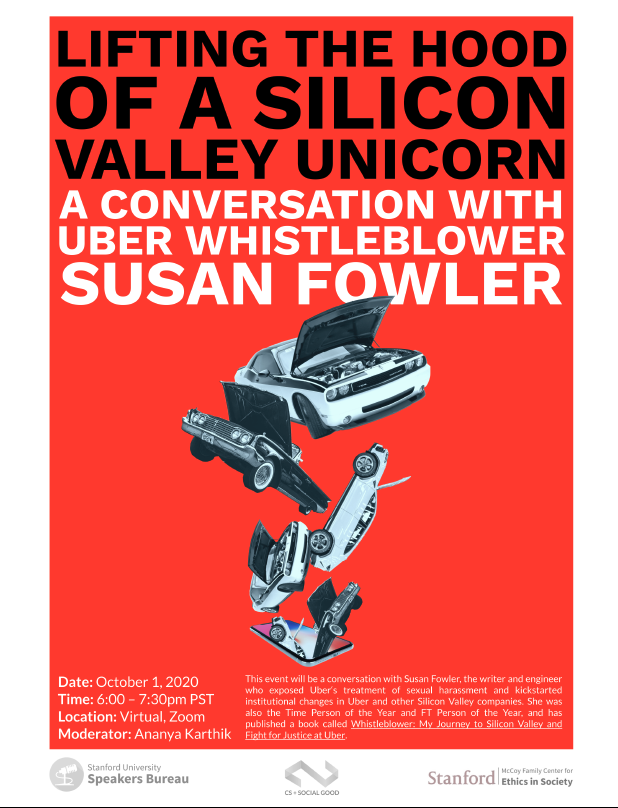 The event occurs on October 1 from 6:00-7:30pm PST, including a talk and a moderated Q&A. The event is listed as for only Stanford affiliates, but the Reboot community has been invited to attend as well. Please select "guest" when registering on Eventbrite.
P.S. Applications to join the Reboot team close tonight at 11:59 PT.
Learn more here.