*Unfortunately, the dates sent out in the initial email were incorrect. The true dates of the talks are June 4 (Xiaowei Wang) and June 11 (Ben Green).
We're excited to open registration for our June discussions! Check out the descriptions and click on the Eventbrite links in the titles to claim your spot.
All talks held on Zoom from 5-6pm PT

Preference to students and recent graduates (last 3 years)
When you register, you commit to attending the event. Please refund your ticket through Eventbrite if you can't make it—we always have a waitlist and want to offer spots to those who can.
Share Reboot via the button below or by forwarding this email to a friend.
---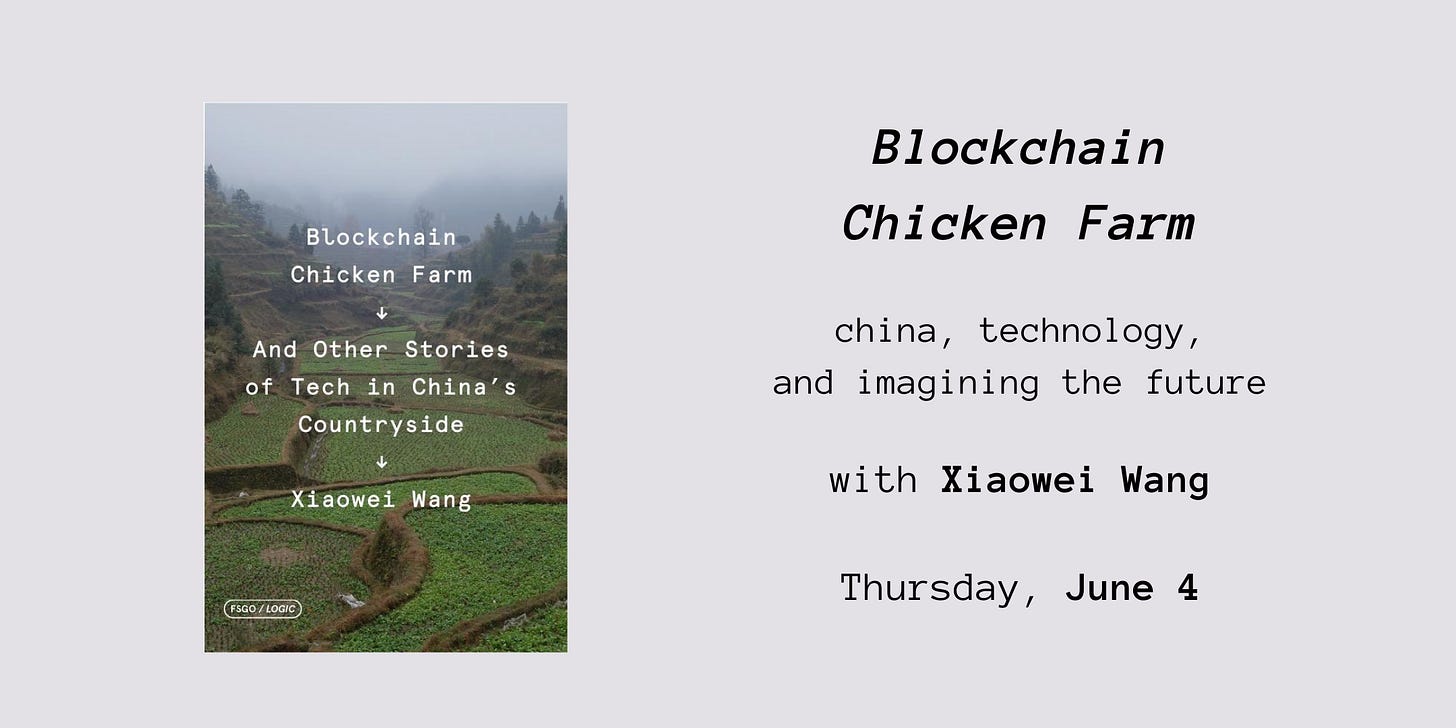 Xiaowei Wang is a technologist, artist, and the Creative Director for Logic Magazine. Their upcoming book, Blockchain Chicken Farm, explores how technology is penetrating rural China, from AI-generated pork to disruptive luxury counterfeits. On Thursday, we'll discuss globalization, sinofuturism, and the stories in tech that aren't getting written.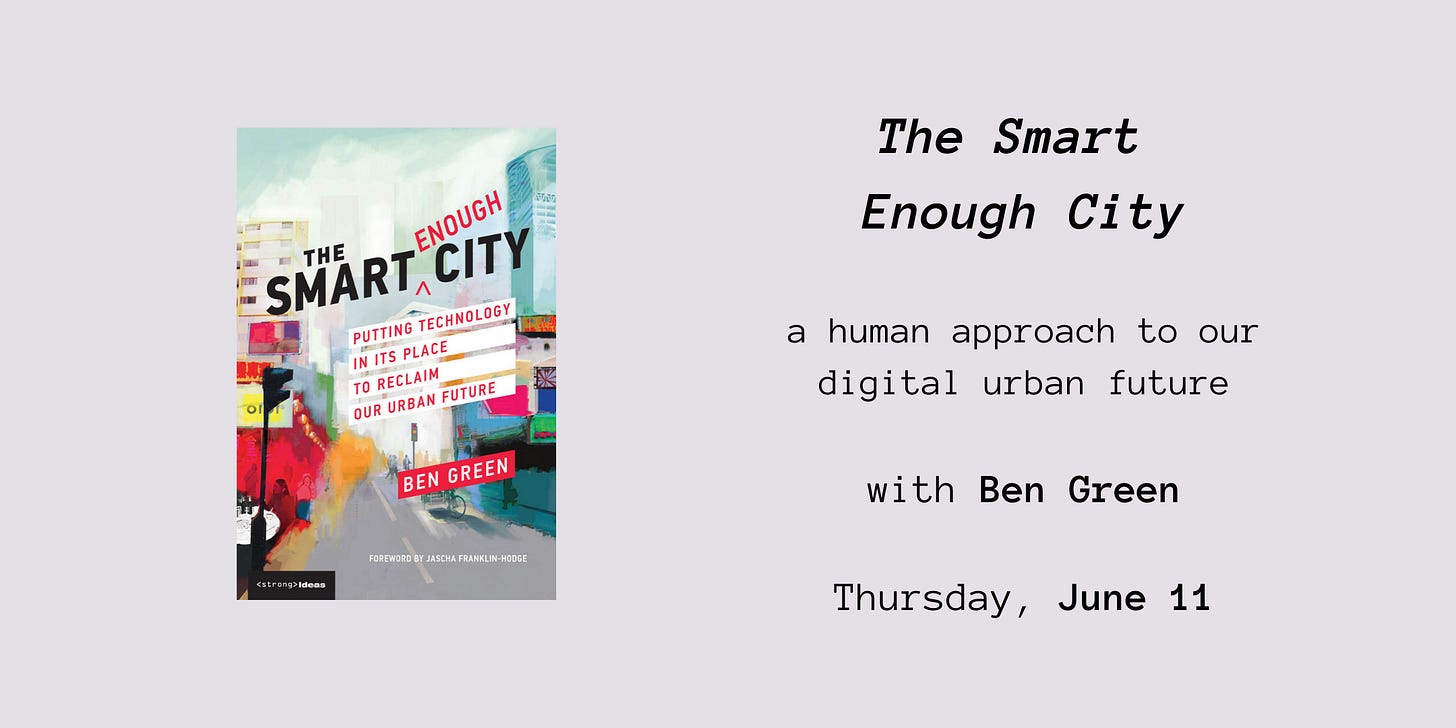 Ben Green is a researcher at the AI Now Institute, an affiliate of the Berkman Klein Center, and PhD candidate at Harvard. His book The Smart Enough City asks how our cities can use technology to advance democracy and equity rather than holding it back. Join our discussion to hear about Sidewalk Labs, data governance, and new frameworks for civic technology.
---
If you have feedback (e.g. event/guest suggestions), hit reply or let us know here.
This discussion series is generously supported by the Ethics Event Grant from the McCoy Family Center for Ethics in Society. Any Stanford undergraduate interested in hosting an ethics-related event can apply for a small grant through this program.